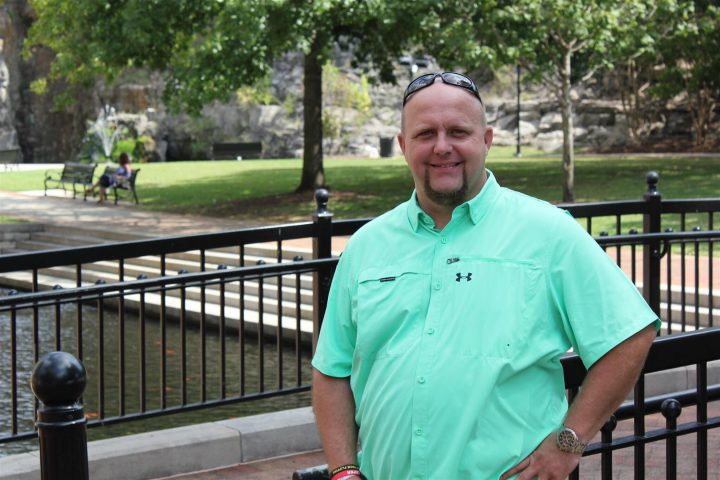 Stop right now and count the number of investors that you know who generate 5-figures each month without lifting a finger. I'll bet that they all fit on one hand.
Now, with that same hand, count the investors who thrived during the housing crash of '08. Is that number getting smaller?
Let me introduce you to someone that has not only done all this but built more wealth for himself and family during that time and it is Zack Childress or known by his friends as Zack Attack!!!
Zack is one of the few investors to have successfully maneuvered through the housing crash and come through it more successfully than most. He mastered the craft of investing in the bad markets and the good markets and that comes with years of experience.
Zack Childress is the leading expert in the real estate and virtual investing business. He's mentored students and has consulted all over the USA and all over the world to those who seek him out to learn the secrets to investing in Real Estate for big profits.
Zack is highly respected in the Real Estate industry and has been endorsed by one of the Sharks from Shark Tank Kevin Harrington. He's been sharing his message for over 12 years. He is a 2 X bestselling author and has been on ESPN radio for Business and more Talk.
Zack specializes in teaching investors how to get started and how to grow their real estate investing business. It's not just about buying and selling properties, but market segment and marketing to find leads, too!
His students call him the "REAL" Real Estate Mentor because he's an active Real Estate Investor doing it every day. Zack has an investment company that has been successfully operating for over 17 years and has been able to expand his activities from starting as a wholesaler to being able to move through all 4 tiers of investing to give him a truly Passive Cash Flow life now.
He has also branched out to use his skills from starting his Investing Business to other ventures.. He has started, Bought, and sold over 35 companies in the last 17 years.
He never stops creating new ways to for real estate investor to be more effective and have higher profits in there business. He main goal with helping people is to show them how to build cash flow even if they don't think they can.
Zack believes that all successful businesses must not only have systems in place in order to succeed but also it's very important to have someone to help you 1:1 to get started. Mentoring Is Key!!!!
Contribution To The Industry
Zack Childress is the owner of Landmark Property Investments and many other companies. One of them is his education company called REI Success Academy and Zack is the original creator of the new investing strategy co-wholesaling over 10 years ago. This allows you to be a Match Maker and do real estate deals without any cash or credit. Zack Childress created this because this is the perfect starting point for the beginning Investor to get started with.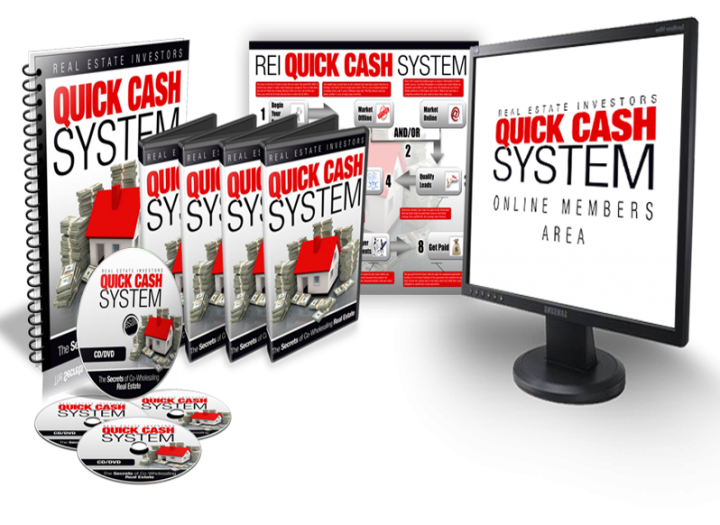 Zack's REI Quick Cash System Is The Course That Lays Out How The Match Makers Investing Process Works And How To Start Doing Deals Without Using Any Of Your Money Or Credit. He Has Some Student That Are Doing $4,000 In 7 Days After Implamenting His Match Maker Strategy. 
Get Your FREE BluePrint On How To Do Your First Match Maker Deal Today!! 

WHERE HIS JOURNEY BEGAN

Landmark Property Investments
Zack started just like most do when first starting out. He had a dead in J.O.B. and was not happy with where he was in life and knew he had to make some changes to build a better future for his family and himself. After attending a 3 day live real estate work shop, he knew then what he was going to do.. So, with out hesitation he wentout and started his real estate investing business. Fast forward today and he is still growing his Real Estate Business and Portfolio. 

In 2004 Zack started buy rentals properties and opened his first holding company. He owns multiple holding companies today and has everything from single family houses, duplexes, small apartments, large apartments, warehouse space and commerical space. 

During 2005 Zack saw the need for homeowners and investor looking for loans and mortgages so he started Landmark Funding and grew it to over 20 loan officers quickly and became the go to company for funding. Zack still funds today as a private lender for investment properties. 

As Zack keep growing his Real Estate Business he saw the need to automate a lot of the process. So, he bought a software company and it became the foundation to him building his automated lifestyle. He still builds Software for the Real Estate Industry Today. 

Zack launched the software program entitled "Automated Deal Maker," along with his new business, entitled Automated Real Estate Systems; which is now used as a real-estate automation tool, worldwide.

National Education Company
As Zack Built Software for the Real Estate Industry the demand for him to teach others became very high. So, he saw a need in the Real Estate Industry to help people build more of a lifestyle from investing and not just another J.O.B. Zack held his very 1st 4 Day Real Estate Workshop and the room was so full it was standing room only. Zack still hold events and they are all around Building a Real Estate Business that doesn't require you to work in it all day!! 

As in life 1 things leads to the next.. Because Zack was starting to help people with his live events and real estate investors could see how his business runs they wanted to be trained on his strategies and business process. So, Zack started working with students that wanted to have him work directly with them to build their business Much Faster!!!

Madison County Real Estate Association
When Zack moved back home to the Northern Alabama area, he saw that the local REIA was not reaching and helping enough new people. So, when the opportunity came to take it over, he jumped at the chance to rebuild the Local REIA to what it is today. The MCREIA is the Fastest Grow and Largest REIA in Northern Alabama Today!

As, the Real Estate market was changing and more people wanted to learn how Zack was investing, strategies, processes and scaling his businesses he saw the need for a Online E-Learning Center. So, Zack opened REI Success Academy and build out 1 the largest Online E-Learning center for the Real Estate Industry. This education company was built for the need to help new and seasoned Investors find the education they needed without traveling all over the country and could Learn From The Comfort Of Their Home!!!  

After moving back to his hometown of Huntsville Al, Zack started Huntsville House Buyer brand and grow it to doing over 80 flips and wholesale transaction a year. Huntsville House Buyer is a household name now in the Northern Alabama market. Zack said "Branding is everything when you are looking for long term success with any company and I think for years to come everyone will know what Huntsville House Buyers Does"

Alabama Real Estate Investors Association
At the end of  2018 Zack saw how fast his Madison County REIA was growing and that people were driving from all over Alabama to come see him and his REIA he knew it was time to grow. So, as usall when he sees a need he finds a solution to help his students get the educaiton they need. This is why he opened the Alabama REIA in Northern Alabama so he could build a local board to over see all the different REIA's he is planing on opening. 

Decatur Real Estate Investors Association
This venture was and still is a joint effort with one of Zack's student that lives in Decatur. She has been having great success coming out of Zack's coaching program and wanted to help others with the same passion as Zack. This venture also helps with Zack's mission to reach more people and to help them stay closer to home and still get the classes they need. The Decatur REIA is the only one of its kind in that area.

Athens Real Estate Investors Association
2019 was the year Zack opened 2 REIA's in Northern Alabama. The Athens REIA was another need that was filled. Athens members didn't have to drive 45 min any more to come to the MCREIA. . This venture also helps with investors to stay closer to home and still get the classes they need. The Athens REIA is the only one of its kind in that area.

Many Ideas Are In Process...!!!
Enjoy our FREE STUFF
Get My Co-Wholesaling Flipping Blueprint for FREE: 
https://www.reisuccessacademy.com/CoWholesalingBlueprint
Get My First Deal Playbook for FREE: 
https://www.reisuccessacademy.com/MyFirstDealPlaybook
Get My Interactive Live Show Trainings for FREE: 
https://www.reisuccessacademy.com/LiveShows
Lets Get Social! 
I post daily content and motivation. 

Check me on out these channels