It's funny how a 72 year old Billionaire can still find themselves in trouble. The main reason that the 72 year old Billionaire is in trouble is because he was acquiring properties for much higher than what he has to sell them. This has caused a dramatic red flag in the market, and even the Bloomberg of New York has reported it now. Click the link below to view this article. He has over 100 properties in the U.S that now have to be liquidated. The Equity Commonwealth is in the process of a significant transition during which the management team and the trusties are evaluating all aspects of the companies operation. The real estate investment trust is now in trouble.
Read the article below and give me some of your feedback.
Zell Tackles Overhaul at Equity Commonwealth: Real Estate
By Brian Lewis bloomberg.com  Aug 13, 2014
Since taking over Equity Commonwealth in an investor-led revolt almost three months ago, Sam Zell and his team have found buyers for more than $200 million of properties, sold shares in a former unit and moved the company's headquarters. Now they face a bigger challenge.
Zell and one of his longtime deputies, David Helfand, must remake the Chicago-based office landlord after an ouster of top executives based on claims of mismanagement and a misdirected strategy. They're in charge of a disparate group of more than 100 properties in U.S. suburbs and markets where rent growth is slower than in big cities such as New York and San Francisco.
"There will be significant — I hesitate to use the word radical — but very significant changes to the portfolio in the coming quarters," said Ian Goltra, a real estate fund manager at San Francisco-based Forward Management LLC, which oversees about $5 billion of assets.
Helfand and Zell, the 72-year-old billionaire who founded the biggest U.S. apartment owner, will have to examine holdings that stretch from San Diego to Hartford, Connecticut, and decide which Equity Commonwealth properties to keep, which to spruce up and which to sell. The changes come after a yearlong campaign led by Related Cos. and Corvex Management LP to oust the previous board, claiming that the company had conflicts of interest and was making high-priced acquisitions while selling real estate at low prices. The new strategy is still in flux.
"Equity Commonwealth is in the process of a significant transition, during which the management team and trustees are evaluating all aspects of the company's operations," the real estate investment trust said in its second-quarter earnings statement last week.
Board Overthrown
Corvex and Related won the shareholder vote to overthrow the previous board of the company, then known as CommonWealth REIT, in March and installed Zell as chairman and Helfand as chief executive officer in May. The investors were critical of the prior management's strategy of selling suburban buildings and buying properties in downtowns across the U.S. They also said the landlord wasn't paying enough attention to its buildings, failing to boost income to the levels it could have.
Proper staffing levels and reinvesting in the company's properties "can harvest a substantial amount of 'low-hanging fruit,'" Related and Corvex said in a January presentation.
Selling may now be a good option for some of Equity Commonwealth (EQC)'s buildings, John Guinee, a Baltimore-based analyst at Stifel Nicolaus & Co. who recommends buying the shares, said in a telephone interview. Many of the properties are considered Class B, which generally are older and have higher vacancies.
Rising Rents
Demand from investors for office properties is high, Guinee said. Office rents in U.S. metropolitan areas, bolstered by a growing economy, rose to an average of $23.83 a square foot in the second quarter from $23.24 a year earlier, according to New York-based data provider Reis Inc. (REIS)" The investment-sale market for B and C quality product is as aggressive as it's been in the last 10 years, which results in excellent proceeds for selling stuff that you couldn't give away four years ago," Guinee said.
Sarah Byrnes, a spokeswoman for Equity Commonwealth, and Joanna Rose, a Related spokeswoman, declined to comment on the company's strategy. Jason Fredette, a spokesman for Reit Management & Research LLC, former President Adam Portnoy's firm, also declined to comment. Rupal Doshi of New York-based Corvex didn't respond to an e-mail seeking comment.
Property Sales
About 63 percent of Equity Commonwealth's revenue in the second quarter came from downtown buildings, with the rest coming from the suburbs, according to an Aug. 5 regulatory filing. The company owned 156 properties in the period. Fourteen were sold in June for $215.9 million.
"There's probably some stuff in the portfolio that really should be sold at a mothball price," said Goltra, whose firm owns no Equity Commonwealth stock because of its valuation.
Zell's familiar with getting the most for investors, having engineered the $39 billion sale of his Equity Office Properties Trust to Blackstone Group LP in 2007, around the last peak of the property market.
He's also chairman of Equity Residential (EQR), the biggest publicly traded multifamily landlord, and Equity LifeStyle Properties Inc. (ELS), an owner of manufactured-home communities. Equity Residential has risen 25 percent in the past year and Equity LifeStyle is up 23 percent, outperforming a 19 percent gain in the Bloomberg REIT Apartment Index and a 12 percent increase in the broader Bloomberg gauge of property trusts.
'Great Figurehead'
A group led by Zell exercised options to acquire more than 4 million Equity Commonwealth shares from Related and Corvex, according to a July regulatory filing. Related and Corvex now each own 2.8 percent of the company, down from almost 10 percent combined during their campaign.
Zell is "a great figurehead, and there's no downside to that," Guinee said. "He was basically brought on to get the vote."
Zell has already put his stamp on the office company by trading the name CommonWealth REIT for the "Equity" branding, moving the company's headquarters to his hometown of Massachusetts, and disposing of $704.8 million of shares in Select Income REIT (SIR), a single-tenant property landlord.
Equity Commonwealth is considering reducing the quarterly dividend paid by the previous leadership, which was 25 cents a share, according to a regulatory filing last month. Cutting the payment is a good move because it would allow the company to reinvest in properties, Goltra said.
Shares Gain
So far, the changes have benefited shareholders. Equity Commonwealth gained 70 percent since Feb. 25, 2013, the day before Corvex and Related disclosed their stake in the company. The shares have risen 4.8 percent since Zell and the other board members were elected by shareholders.
"We're happy with their initial moves," said Rob Lynch, director of research at Westchester Capital Management LLC in Valhalla, New York, which has $5.5 billion under management, including about 3 million Equity Commonwealth shares and options as of March 31. "We recognize that repositioning the portfolio will take some time."
The biggest winners may be Related and Corvex. In addition to benefiting from the gain in Equity Commonwealth's share price, they will be reimbursed as much as $33.5 million for expenses related to the campaign to throw out the board. Under a plan approved by stockholders on July 31, half that payment is contingent upon Equity Commonwealth's share performance next year and in 2016.
Perry Corp., based in New York, sold the 5.2 million Equity Commonwealth shares it owned, according to data compiled by Bloomberg today. The hedge-fund firm, run by Richard Perry, was an early supporter of Corvex and Related's campaign.
After transforming Equity Commonwealth and its investments, the company's new managers may be able to seek a buyer for the REIT — perhaps a lary fund, Goltra said.
"That would take a lot of work, obviously," he said. "That would be way down the road."
See original source:
https://www.bloomberg.com/news/2014-08-13/zell-tackles-office-overhaul-at-equity-commonwealth-real-estate.html
Summary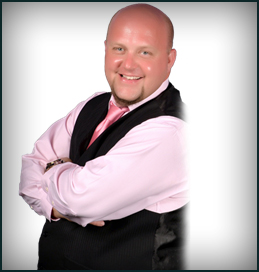 Article Name
72 Year old Billionaire will Have to Examine all of His Real Estate Holdings - Zack Childress
Description
It's funny how a 72 year old Billionaire can still find themselves in trouble. The main reason that the 72 year old Billionaire is in trouble
Author