Real estate companies that are in need of seed funding now have a new destination: Crowdfunding web sites.
The Wall Street Journal has reported on the rising number of crowdfunding web sites that banks on the promise of easy online investing. According to The Journal's estimates, these crowdfunding companies have raised "over $135 million in debt and equity for real estate transactions."
A report on Entrepreneur.com meanwhile stated that Realty Mogul received a $9 million funding from venture capital firm Canaan Partners. Within the week, RealCrowd, another real estate crowdfunding platform, also raised $1.6 million funding from real estate developers, Y Combinator, and the Data Collective.
Fundrise, another fast-growing crowdfunding web site, also made headlines in June when it received $31 million seed funding from $31 Chinese social media company Renren, and real estate companies Ackman-Ziff, and Silverstein Properties.
Citing Crowdnetic data, a Sacramento Bee report noted that while the amount is nowhere near the $700 billion market valuations of publicly traded real estate investment trusts (REITs), the segment is rapidly growing in the crowdfunding space.
Among top real estate crowdfunding web sites are Fundrise, Realty Mogul, Realty Shares, CrowdStreet, Collaperty, GroundBreaker, CrowdBaron, iFunding, Prodigy Network, and Patch of Land, according to a report on the Crowd Crux website.
Crowdfunding investing is not without challenges, however, the Sacramento Bee report noted.
"If you look back at online stock trading 20 years ago, all of the same kind of early adopter concerns people raised are the same here. Will there be fraud? Will people know how do to it? Will they adopt it?" EarlyShares executive Joanna Schwartz told Sacramento Bee.
But Schwartz believes that crowdfunding website's ease of use and money-saving features will succeed in luring investors in.
"Going direct, there are a lot of fees we are saving for both sides here," she said.
Real estate companies looking into signing up for crowdfunding platforms can position themselves to be more attractive to investors through disruptive marketing technologies. One company that offers this kind of technology is RealBiz Media Group, Inc. (OTCQB: RBIZ).
RealBiz Media is a digital media company that develops real estate technologies that allow agents and brokers to market their listings to untapped markets.
RealBiz Media is rapidly expanding, forging a series of key partnerships with real estate and technology companies that include forms software developer zipLogix, and Atlanta-based Coldwell Banking Residential Coverage. Its clients include nationally-recognized real estate firms Keller Williams, Era Real Estate, Century 21, and Prudential Select Properties.
As proof of its steady growth, RealBiz Media recently acquired real estate social media marketing platform ReachFactor to beef up its marketing platforms.
RealBiz Media also runs a video on demand channel under the Home Tour Network, according to the Stock Lama website.
Summary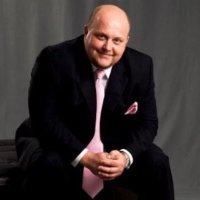 Article Name
Zack Childress Real Estate Firms Eye Crowdfunding to Attract Investors
Description
companies that are in need of seed funding now have a new destination: Crowdfunding web sites. The Wall Street Journal has reported on the rising
Author