Zack childress real estate Well, I've always been a fan of determining where the market is moving, I'm a fan of finding where the people are going and then I get in front of those people for the best opportunity for investments. We want to get in front of the population. We don't want to get behind the population.
In this "Best Cities" article that you will find below, there are a series of about 10 best cities. You'll see what they are doing and where they are. If you live there, it's great opportunity for you. If you don't live, there then it could be a great virtual market for you to start doing marketing and acquiring properties in those areas. Then you can start selling those properties to the people that are moving into that area.
Now, the beauty of this is that once you know where these hypermarkets are located, you can do more research and then obviously build a business there, and if you decide to, you could also move there. There are lots of opportunities. However, knowing where the best cities are means we know where people want to live. We know where the migration is going. Then we know where to put our marketing dollars to get the best return for our dollars spent.
There are lots of other ways you can research this stuff like CNNMoney.com "Best Places to Live."You can also use a service like FinestExpert.com, CityData.com, and so forth. There are plenty of these types of sites that help you understand a market before you actually move into that market.
This is just my two cents on how to help you be the best investor. Check out the article below. If you are already in these markets, let me know what you are seeing. If you don't want anyone to come into your market tell them to stay out.
Zack Childress Real Estate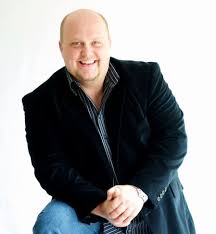 Best Cities for Millennial Homebuyers
By Les Christie CNNMoney.com Aug 04,2014
Austin
Median home price: $226        
Job growth: 4.2%
About 110 people are moving to Austin every day — and many of them are under the age of 35.Often, new residents visit the city during its famed SXWS (South by Southwest) festival, experience its hip lifestyle and music scene and decide they want to move here, said Michael Rollins, president of the Greater Austin Chamber of Commerce.
Luckily, there are plenty of jobs. A number of big tech companies — including Apple (AAPL, Tech30), Google (GOOG), Facebook (FB, Tech30), and Intel (INTC, Tech30) are boosting their operations in Austin. In addition, the giant University of Texas has spawned many startups.
For young buyers, the median home price — at $226,000 — is not exactly cheap. Yet, many can still afford homes here given the high incomes in the area, according to a National Association of Realtors' report on best ,arlets for Millennial homebuyers.
One issue: supply. There's been so much demand for housing that inventory in the Austin metro areais pretty tight.
Luckily, there's plenty of land to build on and relatively lax building regulations, allowing new home construction to gain steam in recent months.
Grand Rapids
Median home price: $123,000
Job growth: 4.2%
Grand Rapids may not scream "Millennial hotspot," but there's been a recent surge of interest in the area.
Between 2010 and 2012, nearly 27% of new residents were between the ages of 24 and 35, according to the National Association of Realtors.
The main attraction? Jobs.
The number of jobs in the area grew 4.2% over the past year, tying only Austinfor job creation among NAR's top 10 cities forMillennial homebuyers.
The city is also trying to woo young residents: Old downtown commercial buildings are being converted into condo buildings with retail shops,restaurants and cafes.
For those looking to buy, homes are relatively cheap. The median home price in the metro area was $122,000 during the first quarter — well below the national average.
Dallas
Median home price: $175,000
Job growth: 3.9%
Dallas is more than football, Big Oil and Texas-sized BBQ. It also offers plenty of jobs and affordable home prices, a perfect combination for Millennials looking to relocate, according to NAR's report.
The city offers jobs in a range of fields: energy (Exxon/Mobil (XOM)), telecom (AT&T (T, Tech30)), tech (Texas Instruments (TXN)) and healthcare (Tenet Healthcare Corp. (THC)) to name a few.
Not only has that been attracting hoards of new residents — the metro area's population grew 5.5% over the past three years, twice the national rate — but it also helps to make buying a home in the metro area that much more affordable.
Home prices are about 9% cheaper than the rest of the country.
Des Moines
Median home price: $153,000
Job growth: 3%
Des Moines is going through a Renaissance.
"It used to be known as "Dead Des Moines," said Clyde Evans, director of community and economic development for West Des Moines. "Now there's always something going on."
A thriving startup scene has popped up in the area, with local incubators and organizations like StartupCity Des Moines, which provides co-working spaces, funding and other opportunities to young companies.
More traditional jobs can be found here too, especially in the finance and insurance industry.
The area's low unemployment rate has attracted many Millennials, with 29% of new residents under the age of 35. That's compared to 23.5% nationally.
Homebuyers among this group find a wide choice of affordable homes. The median home price was just over $150,000 during the year's first three months.
Ogden
Median home price: $184,000
Job growth: 2.7%
This small metro area north of Salt Lake City has one of the best combinations of low home prices and higher than average incomes in the nation.
While home prices have risen roughly 9% over the past year, homes are still far from expensive: the median home price is $184,000. Meanwhile the median income is $68,500.
That has attracted a lot of newcomers to the area, about 30% of whom are Millennials, according to the National Association of Realtors.
Many young families come for the good schools, which offer a high graduation rate and a low student/teacher ratio, according to Ogden's Office of Community & Economic Development.
New residents also find an active, outdoorsy lifestyle. You can walk out your office door and go fishing for trout or be on the ski slopes in 20 minutes.
Denver
Median home price: $288,000
Job growth: 2.7%
The Mile High City beckons young 20- and 30-somethings who love the city's easy access to world class skiing, camping, hiking and mountain sports.
But it's the city's startup scene and high-growth industries that really lure them in.
Denver has become of the best places to start a businessin the nation, according to the Denver Metro Chamber of Commerce.
An oil boom and growth in the healthcare and business services sectors has also helped to attract young professionals and boost area wages.
With median household income almost 20% higher than the national median, many buyers can afford Denver's higher than average home prices, according to NAR.
Seattle
Median home price: $340,000
Job growth: 2.6%
Seattle's high-paying tech jobs attract lots of young workers — and its vast coffee culture keeps them firing on all cylinders.Major employers like Amazon (AMZN, Tech30) and, of course, Starbucks (SBUX) have long sustained the local economy. But there are plenty of start ups and other smaller outfits that are creating jobs and attracting young talent, said Karin Zaugg Black, spokeswoman for the city's Office of Economic Development.
Between 2010 and 2012, 28% of all people moving into the city were Millennials, five percentage points higher than the average majorcity, according to the National Association of Realtors.
And even though home prices — at a median of $340,000 — are pretty steep, they aren't completely out of reach for many young, well-paid buyers, according to NAR.
There are also many more listings to choose from in Seattle than there are in city's like San Francisco or New York where supply is tight.
New Orleans
Median home price: $158,000
Job growth: 2.5%
The Big Easy has experienced a huge"brain gain" since Hurricane Katrina, according to Ben Johnson, president of the New Orleans Chamber of Commerce.
Many young Americans came to the area as volunteers to help rebuild after the hurricane, he said. Some never left, while others returned after finishing school.
The city — and its famed culture and nightlife — isn't for everyone, though: "You either love it or hate it," said Johnson.
But a recent explosion in high quality jobs in fields like information technology, film, energy and aerospace have certainly made it much more attractive.
Overall, job growth is running at a 2.5% annual pace and the unemployment rate is only 4.8%, the National Association of Realtors reported.
Inexpensive housing is also an attraction: The median metro area home price was under $160,000, according to NAR.
Salt Lake City
Median home price: $233,000
Job growth: 2.4%
Salt Lake City isn't just an outdoor enthusiast's dream, it's also a prime spot for those looking for work.
Unemployment is below 4% and demand for workers is helping to boost wages.
Fields where growth is expected to be most robust include information technology and professional and business services, such as legal, accounting and design services, according to Utah's Economic Development Corporation, a public/private partnership.
The city also ranked number one in a Harvard study of upward mobility, surpassing Silicon Valley havens like San Jose and San Francisco, as well as Boston and New York.
So even though median home prices — at $233,000 — are 20% higher than the national median, most first-time buyers are able to afford a home.
Minneapolis
Median home price: $188,000
Job growth: 1.5%
This Minnesota metropolis is booming.
Jobs in tech, graphic arts and healthcare are prominent here, and strong job growth make it an attractive place for people just starting out.
Also luring in the young is a revitalized downtown.A lot of the old, empty flour mills along the Mississippi are now condos, said Ron Peltier, CEO of HomeServices of America, a national real estate broker headquartered in town.
"Millennials are looking for that kind of lifestyle," he said. "They're not ready for the house with the yard."
The ones that are ready, however, are finding good deals. The median price of a single family home is $189,000, slightly below the typical U.S. home.
See orginal source:
https://money.cnn.com/gallery/real_estate/2014/08/03/housing-markets-millennials/index.html
Summary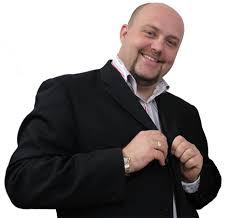 Article Name
Zack Childress Real Estate Best Places to Live Equals Great Opportunity
Description
zack childress real estate Well, I've always been a fan of determining where the market is moving, I'm a fan of finding where the people are going
Author