Zack childress I wanted to bring this to your attention because this just goes to show that the commercial investing world is on a comeback, and a very quick comeback at that!
The reason I say that is because the select income REIT just made a purchase for 2.7 Billion Dollars to buy our Cole Cooperate Income Trust.
The Cole Cooperate Income Trust has dealt with commercial properties. Furthermore, it's had 64 office and industrial properties that the REIT has now taken possession of to add to its Real Estate Investment Trust's portfolio.
Why is this important to you? We now have a single trust that has literally just went from being a trust in itself to now acquiring another trust to make it one of the bigger players in the marketplace. In addition, they are trying to gobble up Market Share as well.
You also want to realize that the select income trust has broadened its foot print from 24 states to over 35 states; expanding where it holds real estate. They are currently moving across the United States.
You should be aware of this because, at the end of the day, the combined companies will have more than 43 Million square feet of real estate.
That is a big play for any trust to shell out 2.7 Billion Dollars!
I'd like for you to read the article below and just give me your insight on it.  What do you think?  What do you get out of it?
I can tell you that if you're thinking about going into commercial space, now is the time to do so! That's my 2 cents.
Select Income REIT adds to portfolio in $2.7B deal
NEWTON, Mass. (AP) – Select Income REIT will spend about $2.7 billion in cash and stock to buy Cole Corporate Income Trust in a deal that adds 64 office and industrial properties to the real estate investment trust's portfolio.
The transaction will give Select Income strategic distribution centers for companies like Amazon.com and headquarters locations for companies including Tesoro Corp. and Noble Energy Inc. Select Income said Tuesday the acquisition will expand its United States footprint to 35 states from 21 and diversify its tenants. The combined company will have more than 43 million square feet of real estate.
The acquisition totals about $3 billion, counting the assumption of mortgage debt.
Select Income also will sell 23 health care properties to Senior Housing Properties Trust for about $509 million once the Cole acquisition closes. That would knock the net purchase price of Cole for Select Income down to about $2.2 billion, not counting the mortgage debt.
Select Income will use proceeds from the health care properties sale to help pay for the Cole acquisition as well as a bridge loan and its revolving credit line.
The Cole acquisition is expected to close in next year's first quarter, pending shareholder approval.
Select Income REIT was spun off from Commonwealth REIT and went public in 2012. The Newton, Massachusetts, company's shares fell $1.32, or 4.7 percent, to $26.58 in midday trading. They have risen more than 4 percent so far this year.
Copyright 2014 The Associated Press. All rights reserved. This material may not be published, broadcast, rewritten or redistributed.
https://money.msn.com/business-news/article.aspx?feed=AP&date=20140902&id=17896619
Summary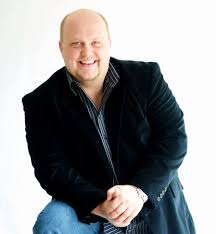 Article Name
Zack Childress REIT Makes a 2.7 Billion Dollar Purchase
Description
zack childress I wanted to bring this to your attention because this just goes to show that the commercial investing world is on a comeback,
Author