Zack childress tips when people decide to sell their house, listing the home with a realtor is what they consider beneficial. Although the realtor helps put it on the market, there are chances to face certain encumbrances.
More time-consuming and expensive than people may realize, there are several other favorable options available and selling it to a real estate investor is one of the best options available. Moreover, there are 101 benefits you could enjoy selling your house to a real estate investor. This piece of writing is going to reveal the benefits that one can enjoy selling their house to a real estate investor.
• You can save on realtor commissions
• Irrespective of the property type, you can sell them all when you are doing that to a real estate investor. Be it residential, multi-family, and commercial, lots, land and more.
• Flexible payment options- certified funds, cash, pre-scheduled cash payments
• Selling as is- Unlike in the case of selling your house through other available options such as to a realtor or directly to a buyer, selling your house to a real estate investor does not have need of you to make repairs and replenishments to your homes. You can enjoy the option of selling your house "as is" and the investor will fiddle with the price in view of that.
Availability of fast cash:
This is one of the most important and highly beneficial thing a homeowner can get from selling his/her house to a real estate investor. Enlisting your house with a real estate investing company or to a real estate investor means you will get cash on the date of closing and you don't have to wait for bank financing or any other such concern. Reliable investors will always have the cash in-hand to provide you when required.
Ability to avoid foreclosure:
Sometimes you might be in a stressful situation, where you're behind on your mortgage payments and there are chances for you to be threatened to foreclose on your property. In such a case, at times, it is quite possible to negotiate favorable loan terms with your lender which is said to ease the financial burden while still enjoy keeping the house. Despite the fact that, a loan modification, however, may not be permitted, and by the time your lender arrives at this decision, you'll be even further behind on your mortgage, which in turn scales up your risk of foreclosure!
Hence, when you wanted to sell your house fast, consider selling it to a real estate investor who will get the best price without wasting much of your time and without making any further expense on your house.
See More:Real Estate Investor
Zack Childress is a real estate professional helping aspiring realtors to be successful with his teachings like real estate principles, markets, and finance. His seminars and boot camps are a blessing to people who wanted to stamp their mark in the industry. To learn more about the intricate concepts of real estate, do follow him on social media and stay connected to this real estate connoisseur.
Summary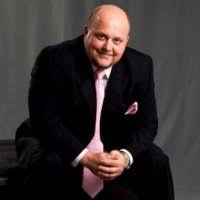 Article Name
Zack Childress Tips to Benefits of Selling Home to Real Estate Investing
Description
Zack Childress tips-When people decide to sell their house, listing the home with a realtor is what they consider beneficial. Although the realtor helps
Author